Joining hands, fighting Covid-19
In January 2020, the first case of Covid-19 was reported in Vietnam, then province after province confirmed to be affected by the pandemic. Since then, the pandemic has stretched over almost all provinces including Khanh Hoa province, leaving negative impacts on livelihood, well-being, and quality of life.
During the Covid-19 crisis, beside governmental efforts for the pandemic control, the contribution and support from individuals and entrepreneurs or social organizations are highly encouraged in order to enhance effectiveness of Covid-19 prevention countermeasures. Joining hands in the Covid-19 fight, VPCL shows its willingness to support Khanh Hoa province in general and neighboring community in particular through numerous Corporate Social Responsibility Programs (CSR programs).
Under many potential threats of Covid-19 to the local community, VPCL took timely actions supporting medical supplies and communication materials to Ninh Phuoc commune's Health Clinic to strengthen Covid-19 control and prevention measures. The in-kind supports were handed to the Clinic in three courses corresponding to three waves of Covid-19 in April 2020, February and May 2021. Total contributed items included 13,000 medical masks, 340 bottles of hand sanitizer, 01 photocopy machine and 02 packages of stationery. Moreover, VPCL installed 01 panel of Covid-19 prevention guideline in Ninh Phuoc commune and provided the Health Clinic with 40 posters of 5K message in order to raise awareness and encourage practice of local people.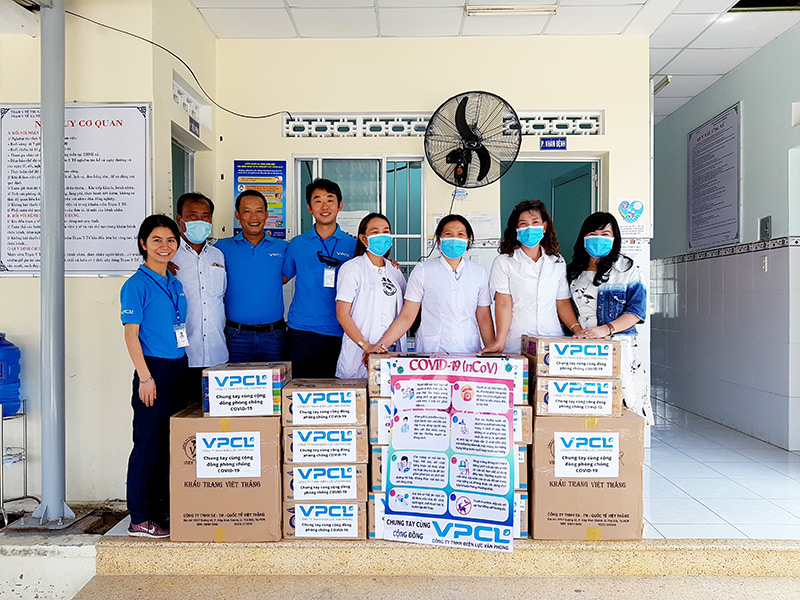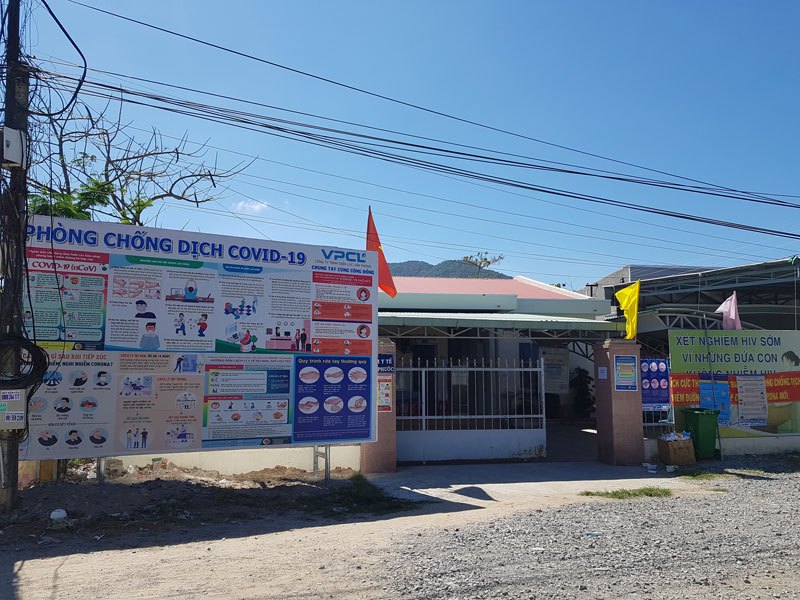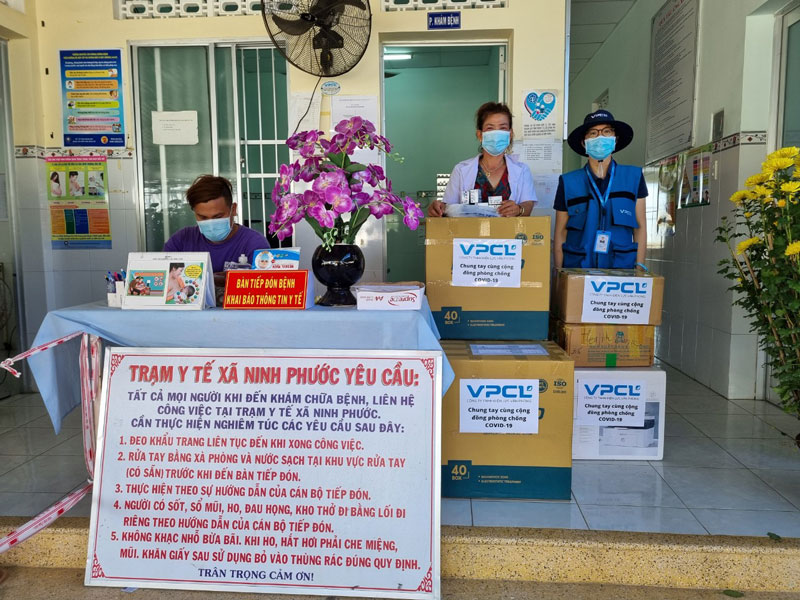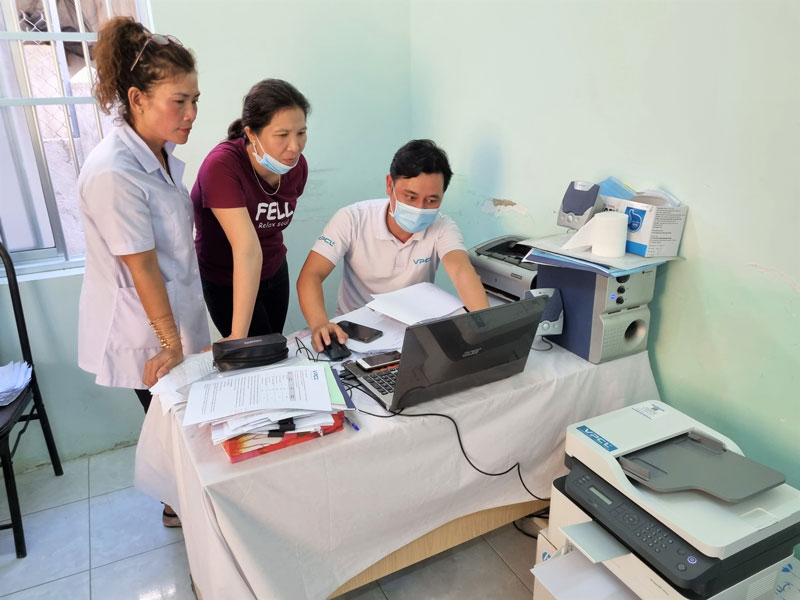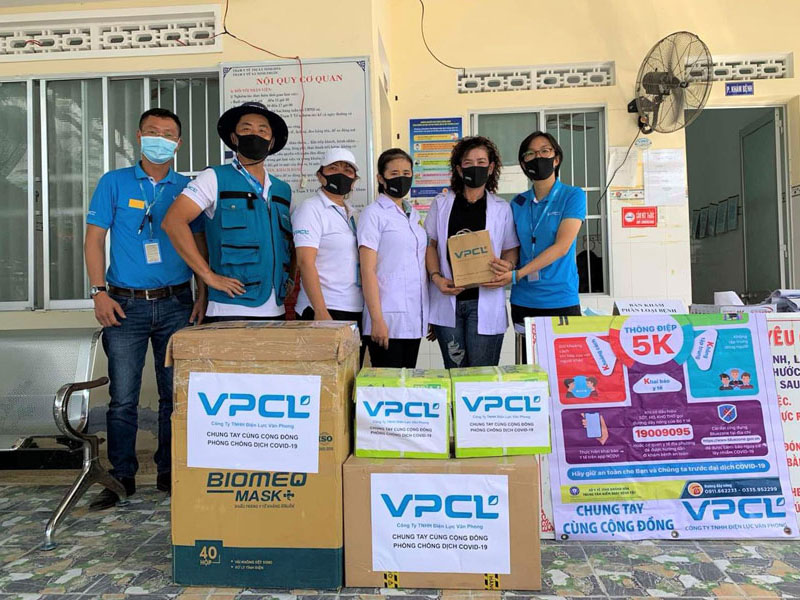 Ms. Vo Thi Thanh Huong, Head of Health Clinic of Ninh Phuoc commune, shared that she and the clinic, were thankful for the support of VPCL and expressed positive outlook towards the fight against Covid-19 in the neighborhood.
In addition to activities to support the neighborhood during the pandemic, VPCL, in collaboration with EPC contractors, proactively participated in the provincial government's social mobilization program for the Covid-19 vaccine fund. With this movement, VPCL aimed to help people of Khanh Hoa get vaccinated against the virus. On 5 July, representatives of VPCL presented certificate of contribution valued 600 mil VND to the Chairman of Khanh Hoa PC and representative of Khanh Hoa provincial Fatherland Front Committee. In the ceremony, the Chairman acknowledged and highly appreciated the contribution of VPCL and EPC contractors to the Covid-19 vaccine fund.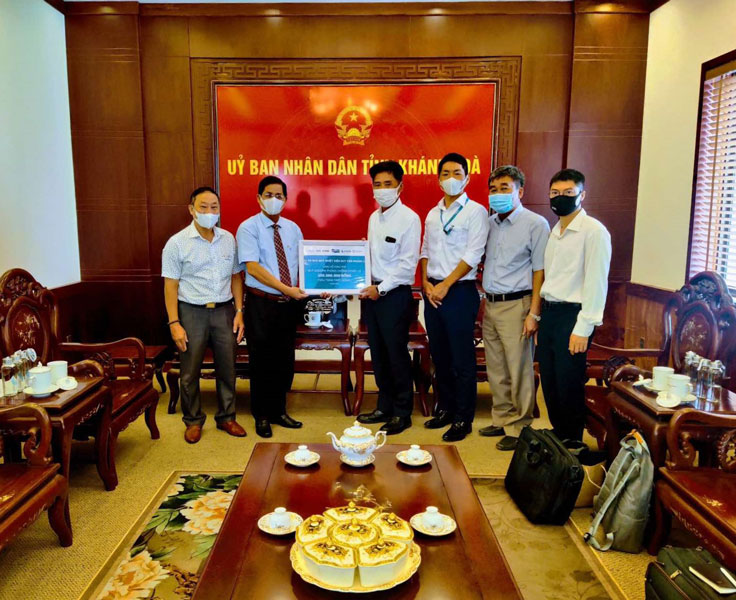 In June 2021, Khanh Hoa province was hit by the fourth wave of Covid-19 pandemic. Within a short time, the virus spread all around the town. All governmental departments and organizations have been mobilized for immediate response. In order to protect frontline workers and healthcare officers, VPCL offered medical supplies to Ninh Hoa town's Police Department, Ninh Phuoc People's Committee (Ninh Phuoc PC) and Ninh Tho People's Committee (Ninh Tho PC) on 12 July and Ninh Hoa People's Committee (Ninh Hoa PC) on 16 July 2021. Total contributed items consisted of 25,000 medical masks, 1,125 face shields, 625 protective clothes, 400 bottles of hand sanitizer, 115 boxes of medical gloves, 50 thermometers and 200 Covid-19 quick test kits.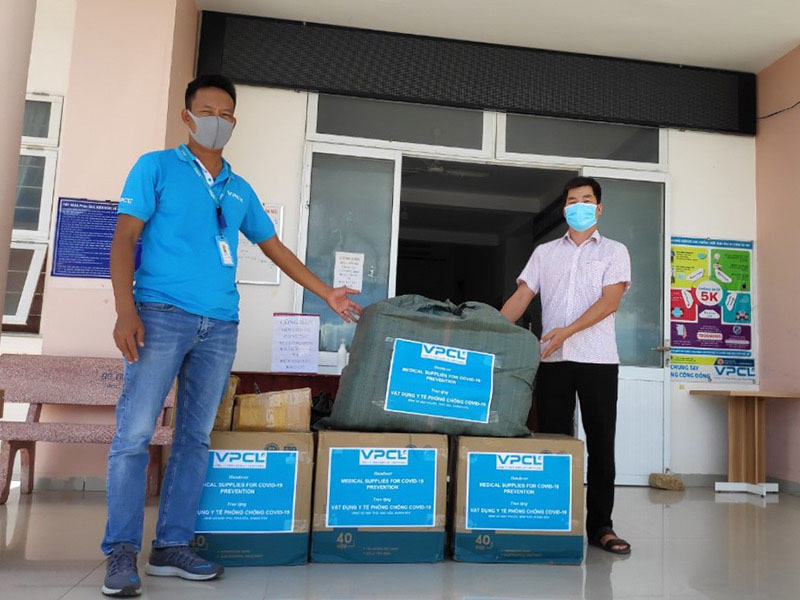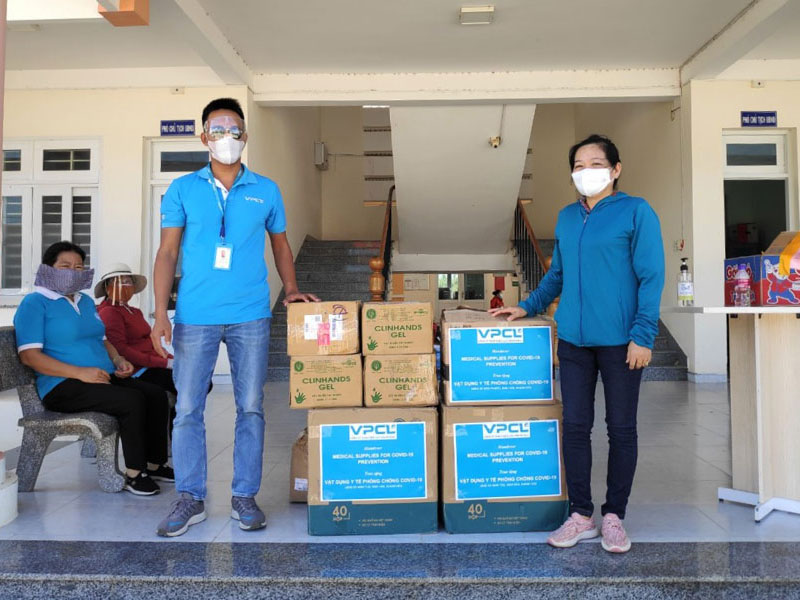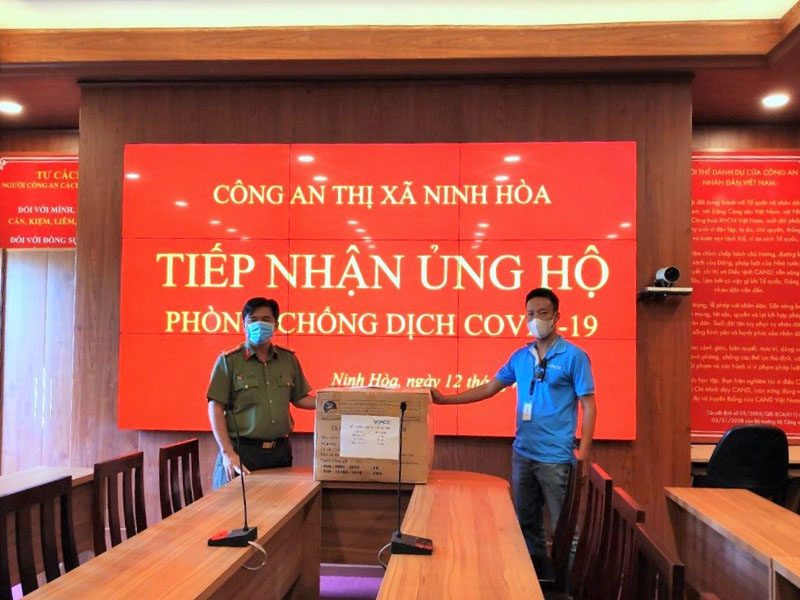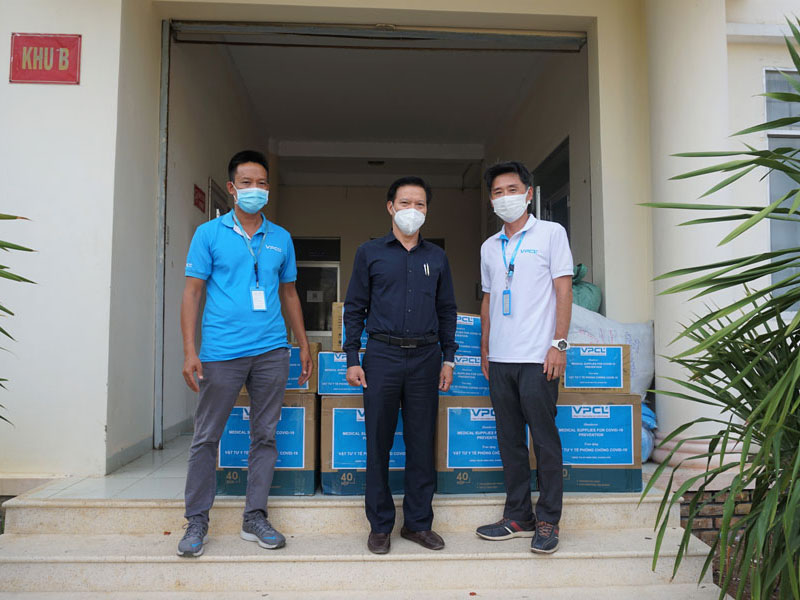 Mr. Phan Thanh Liem, Vice chairman of Ninh Hoa PC, said: "Medical equipment is deemed necessary and valuable at this moment. With the support and resource from VPCL, our Covid-19 control and prevention work will be strengthened."
Over two months into the fight against Covid-19, there are thousands of F0 cases. Khanh Hoa province has imposed strict Covid-19 prevention measures and applied 14-day-lockdown twice. The stringent social distancing made livelihood activities and daily life of people become more difficult, especially vulnerable and deprived groups. Therefore, VPCL offered to provide more than 300 gift packages of food essentials to poor, near-poor, disadvantaged elderly, and orphaned children. Enclosed with the gifts, VPCL also prepared lovely postcards full of wishes, sharing, and encouragement for the households to hold hands through this unprecedented time of lockdown. On 22 and 23 July 2021, 311 vulnerable households received the gifts at their houses. The program was highly valued by local authorities and deeply appreciated by the beneficiaries, as it partly helped to lessen their hardship during lockdown period.
Mr. Nguyen Thu, head of vulnerable displaced household, shared: "My family has been affected very hard by Covid-19 lockdown policy. My wife and I were not able to go out for collecting seaweed from the beach. My son has to stop working temporarily due to the company's policy on Covid-19 prevention. My daughter lost her job as a dish washer at a restaurant. All means of our livelihood generation have been disrupted. Due to social distancing, my family is not able to buy food as normal. We are so depressed about our life. Today, we received a gift package of food essentials from VPCL. We feel so happy. Especially, reading VPCL's message of sympathy and encouragement, my heart feels calm and glad. We would like to say thank you for VPCL's support."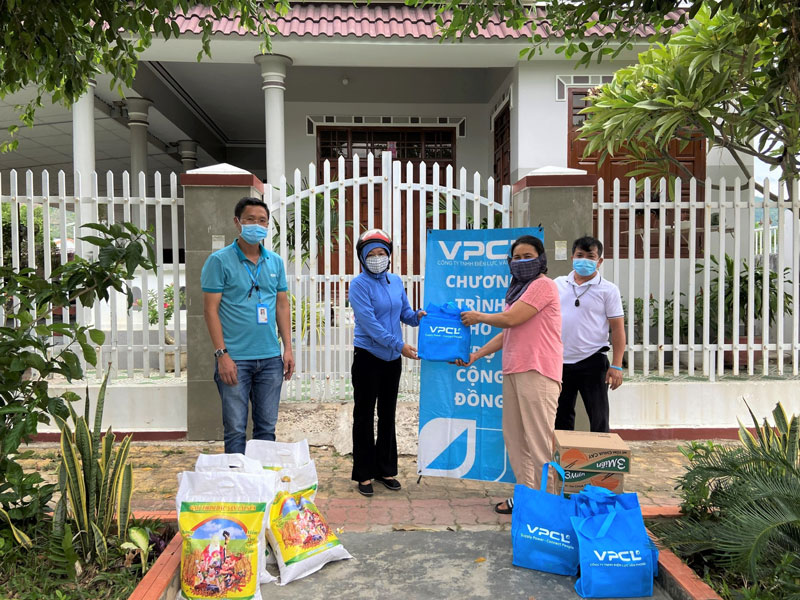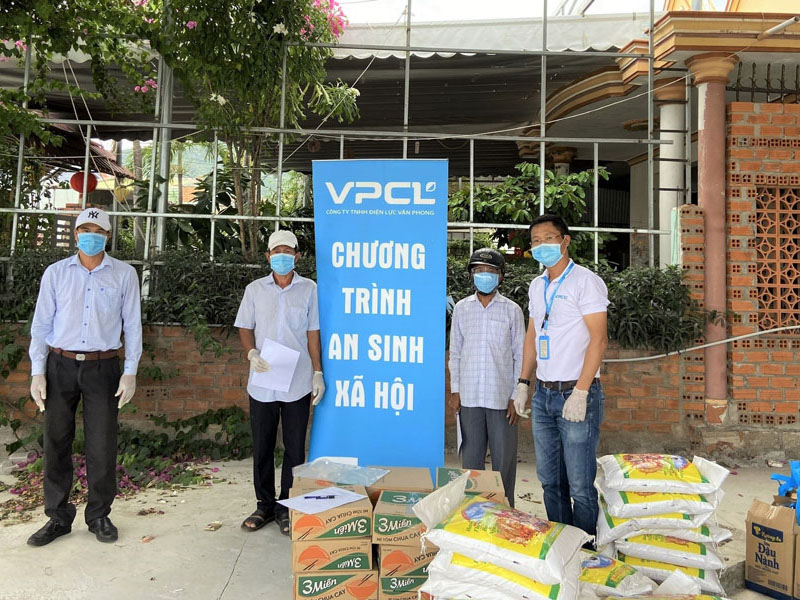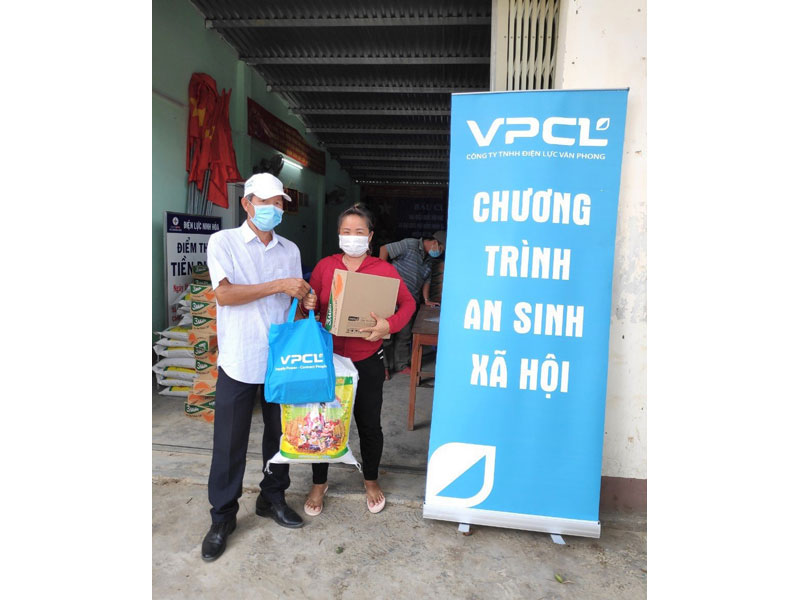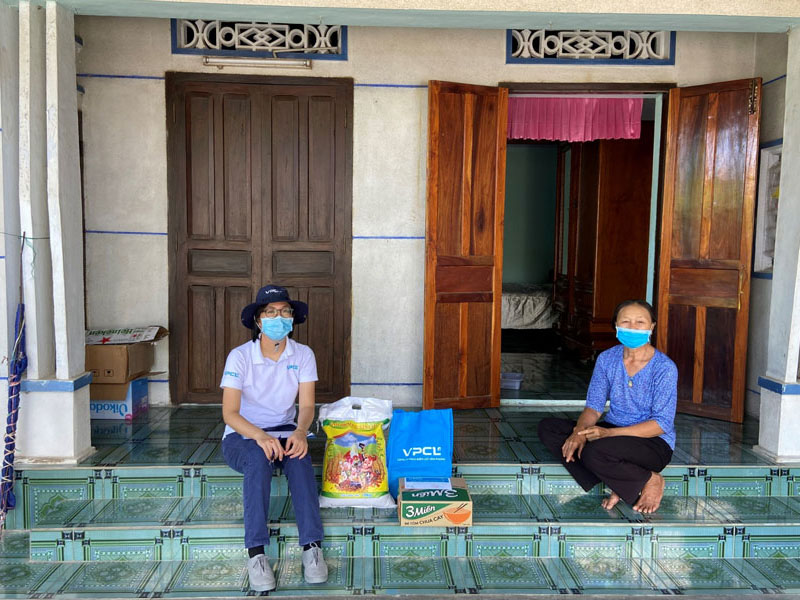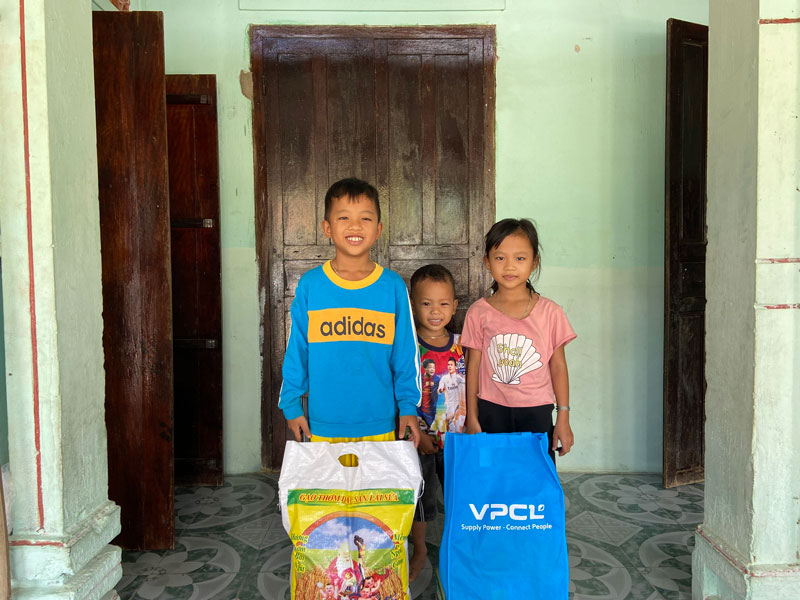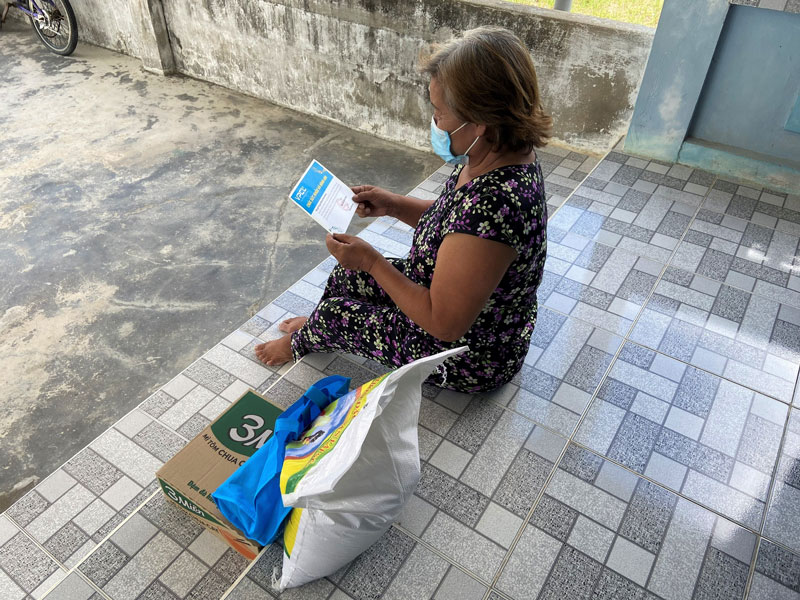 As we keep close attention to the development of the pandemic, VPCL understands difficulties and pressure facing the provincial health system in Covid-19 treatment, due to shortage of medical equipment. Therefore, VPCL consulted with Khanh Hoa Hospital of Tropical Diseases about needs of medical equipment to proceed the procurement and delivery in a timely manner. The contribution was composed of 01 ventilation system, 02 life scope monitors, 03 oxygen generators and 1000 medical masks and 1000 face shields. The handover ceremony was organized on 26 July 2021. In the ceremony, Mr. Nguyen Van Dong, Director of the Hospital and his staff expressed appreciation to VPCL for such valuable equipment, which would help the hospital to enhance the Covid-19 treatment.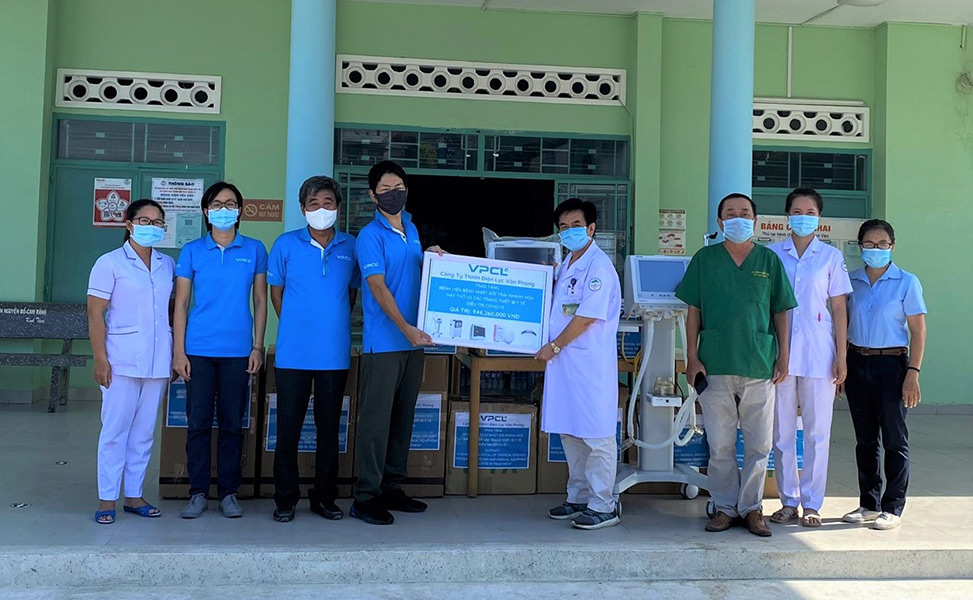 VPCL hopes that our supports can contribute to the ongoing fight against Covid-19 pandemic in Vietnam, especially Khanh Hoa province. We are in this together!