Full moon appears "fuller"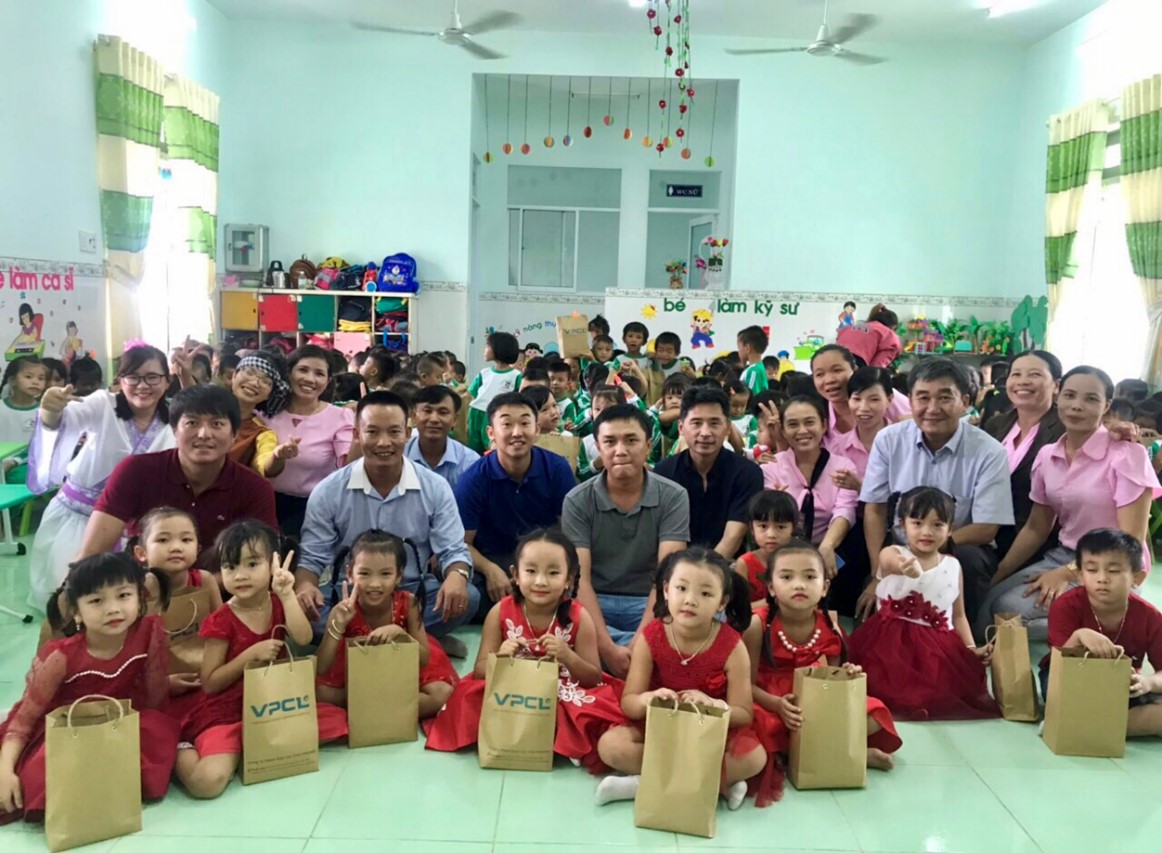 On the full-moon night of 13 September 2019, a few hundred adorable kindergarteners of Ninh Phuoc commune joined VPCL's managers, engineers and coordinators in the annually endeared celebration of mid-autumn festival.
Since the local communities have kindly accepted VPCL's development project in the areas and been supportive to its activities, the company wished to take this occasion to show their appreciation with some treats for the children to enjoy as well as books and educational toys for their curiosity.
Our staff prepared and delivered 370 gift baskets to three kindergartens of Ninh Tinh, Ninh Yen and My Giang villages. During the celebration, participants from VPCL also helped the teachers distribute the gifts to the children who could come and join the gatherings at school.
Our hope was that with the token of appreciation from VPCL, the children's full-moon festival celebration would be a bit "fuller" this year. Observing them having fun through the event, singing, dancing and sharing the sweets, we'd like to think that we had managed to bring a lot of smiles to the faces of many future influencers of their communities and ultimately Vietnam.
VPCL's staff, especially those from Japan, greatly appreciated the cultural learning of Vietnam's interpretation of Mid-autumn festival through the teachers' brilliant reenactment of the folk tale.
Speaking to VPCL's team on behalf of the school, its pupils and teachers, the principal of Ninh Phuoc Kindergarten expressed their gratitude: "We are moved that VPCL cared about the young ones of the community and shared the responsibility of organizing the celebration with the school. We hope that in the near future, not only kindergarteners but also all other youngsters in Ninh Phuoc commune will receive support from the company."